Terry is the skilled craftsman behind TK's WoodWorks. For years, Terry has been creating beautiful and functional pieces that reflect his love for woodworking and dedication to quality craftsmanship. His commitment to using sustainable materials, attention to detail, and willingness to work closely with clients to bring their visions to life have made TK's WoodWorks a go-to source for custom wooden pieces.
At TK's WoodWorks, every piece Terry creates is a testament to his commitment to quality and craftsmanship. He works tirelessly to ensure that every project is a success, no matter how big or small. From custom dining tables to garden boxes, bookshelves, and more, TK's WoodWorks is dedicated to creating unique pieces that reflect their clients' vision and taste.
What sets TK's WoodWorks apart from other woodworking companies is Terry's commitment to using sustainable materials. He carefully sources his materials to ensure that they are environmentally responsible and of the highest quality. From sustainably harvested wood to eco-friendly finishes, TK's WoodWorks is committed to making sure that their products are not only beautiful but also kind to the environment.
Over the years, Terry has built a reputation for creating some of the most beautiful and functional wooden pieces around. He has worked with clients from all walks of life, including homeowners, designers, fellow entrepreneurs and artists. No matter what the project, Terry approaches it with the same level of passion, dedication, and attention to detail.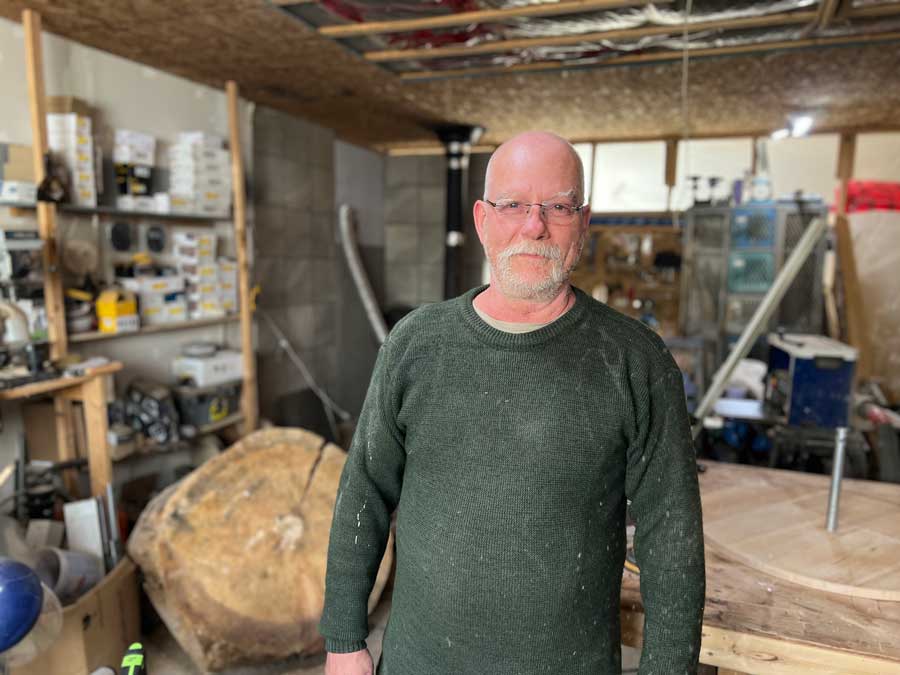 In addition to his passion for woodworking, Terry has a distinguished career in the military. He served for 21 years and retired as a sergeant in the specialty field of Explosive Ordnance Disposal. Terry's military training and experience instilled in him a deep sense of discipline, attention to detail, and a commitment to excellence that he brings to every project at TK's WoodWorks.
Terry's time in the military also taught him the importance of teamwork and communication, skills that he applies when working closely with clients to bring their visions to life. He understands the importance of listening to his clients' needs and desires and working together to create a piece that is not only beautiful but also functional and long-lasting.
Hi military career took him to many different parts of the world, and has traveled to 34 different countries for both civilian and military work. His travels have given him a unique perspective on design and aesthetics, and he draws inspiration from the different cultures and styles he has encountered during his journeys.